Are you looking for a log book to record all details of your vehicle mileage?
Want to keep a track record of the mileage for taxes?
Are you looking for a book to systematically record all your journey details?
Want to gift a unique and useful gift to a car lover?
Presenting a perfect solution to keep track of mileage travelled for business or personal use and taxes.
Features:
INFORMATIVE: The book has some simple tips to improve your vehicle mileage. Also contains space to note down maintenance details.
VERSATILE: The book is designed to store all the details of your journeys whether it is for your business or for personal use. The simple layout of this book is suitable for individual vehicle owners or business owners with a fleet of vehicles.
SUFFICIENT: The book contains more than 70 pages which are sufficient to store records of more than 900 journeys sufficient to last for several months.
LONG-LASTING MEMORY: The book also has a provision for pasting your photo along with your favourite vehicle making it a lifelong acquisition.
HUMOROUS: The book also contains quotes, puns and one-liner jokes on vehicles to make you smile while logging your mileage details!
ENGAGING: The book also contains a few puzzles at the end to keep you engaged when you are stuck in a boring activity/traffic jam.
SIZED TO CARRY: The book is in A5 size (5.5″ x 8.5″), half of the A4 size. So, you can easily keep it in the glove box. Always near to you and perfect to carry anywhere!
IDEAL GIFT FOR A CAR OWNER: The book serves as an excellent present for a car owner who travels often and needs to keep a track of mileage.
Buy Now On Amazon
Reviews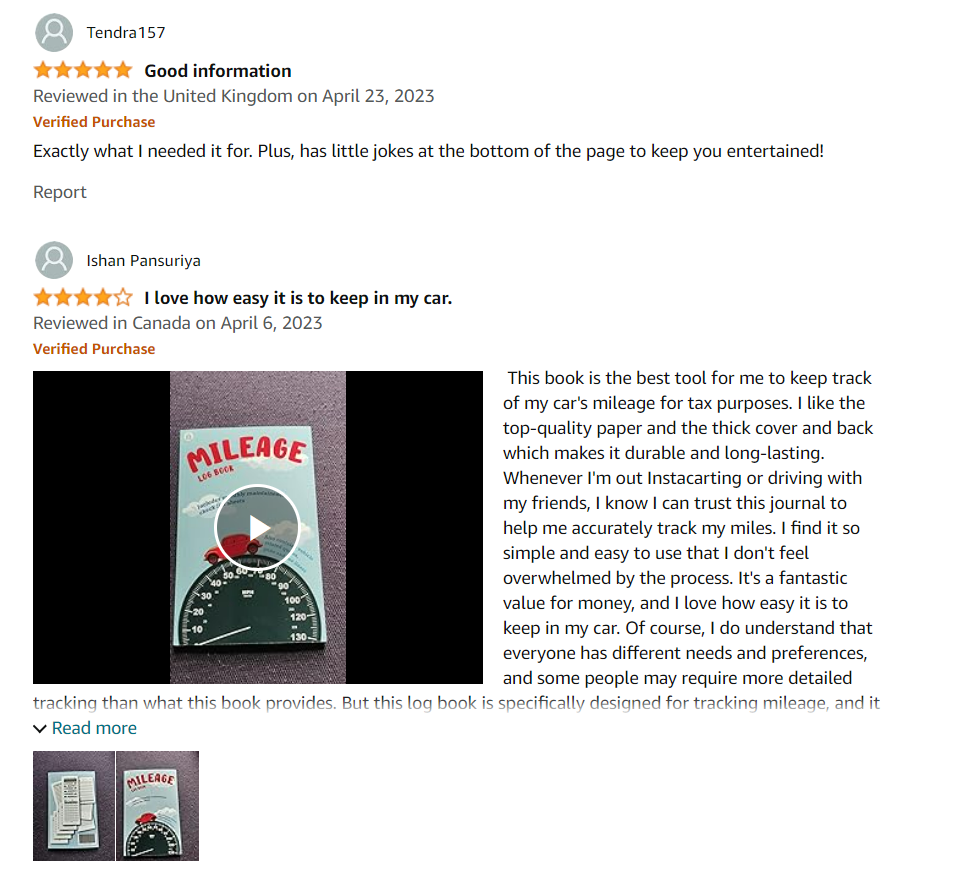 0.0 out of 5 stars (based on 0 reviews)
There are no reviews yet. Be the first one to write one.