101 tough Word Search Puzzles for the genius
This book comes with 101 tough word search puzzles which will really challenge the genius inside you. Perfect puzzle book for anyone who wishes to keep the brain active and mind relaxed while having some fun.

While normal word search puzzles are horizontal or vertical and generally start from left to right or top to bottom or diagonal, the word search puzzles given in this book run from left to right, right to left, top to bottom, and bottom to top.

Also they run across multiple lines and can change directions multiple times which makes them more challenging yet exciting. These puzzles will really test your abilities to its fullest potential.
Buy Now On Amazon
Reviews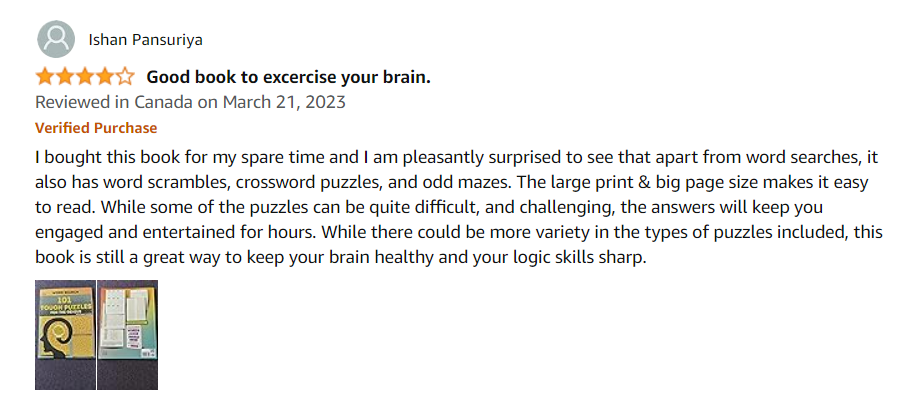 0.0 out of 5 stars (based on 0 reviews)
There are no reviews yet. Be the first one to write one.