Are you looking for fun activity puzzles? Do you want to sharpen your brain and improve your IQ? Are you looking for a worthy gift for someone? Want to improve your vocabulary and focus? Are you bored and want to do something creative?
If you answered Yes to any of the above questions, here is Unscramble Word Challenge book. Scramble words are a word puzzle game where you must re-arrange the letters to reconstruct a meaningful word. This Unscramble Word Puzzle Book is a fun way for teens, adults, or seniors to sharpen their minds and improve their IQ.
This book will help you to
-Improve your brain's cognitive ability, IQ and logical thinking.
-Learn unfamiliar words and improve your vocabulary and literacy.
-Have an enjoyable & relaxing experience if you love to challenge your brain.
Buy Now On Amazon
Reviews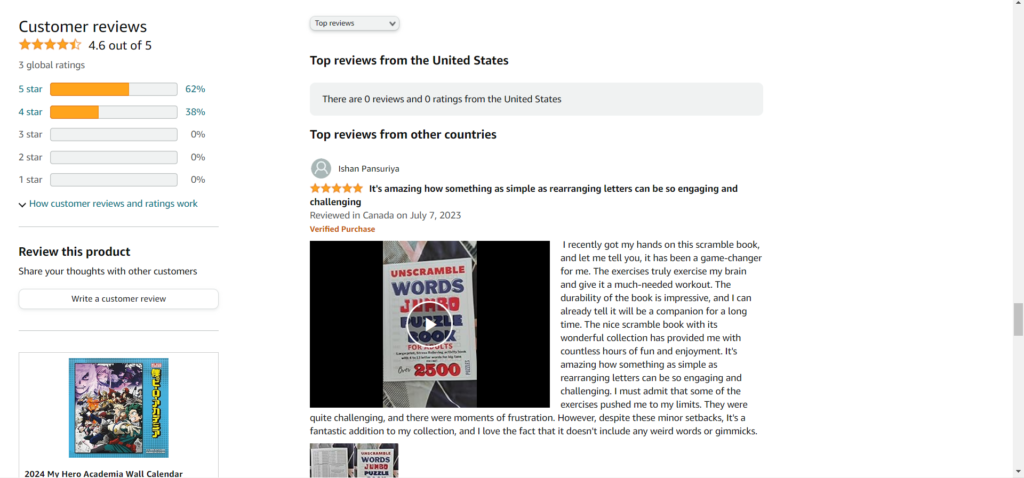 0.0 out of 5 stars (based on 0 reviews)
There are no reviews yet. Be the first one to write one.